Football Dasher Board Rink Backyad Wall Board
Product Overview
Portable ice hockey dasher board / ice rink fence ice rink system
Enjoy the on ice experience all year long in your backyard , basement, garage or anywhere you might imagine! Select Ultra-High Density( UHMWPE-Ultra High Molecular Weight Polyethypene synthetic panels for:
1. Commercial use
2 .Figure skating
3. Hockey practice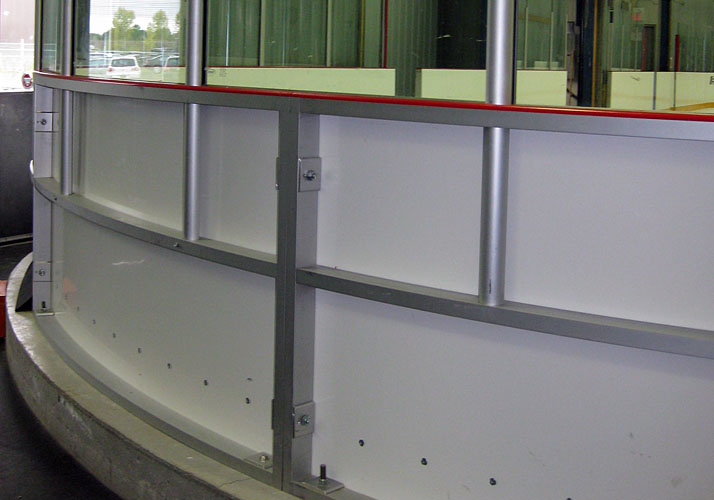 Select Ultra Density(HDPE-High Density Ployethylene) synthetic panels for:
Home or backyard ice skating entertainment
Home ice hockey games and practice
Main advantages of synthetic ice rink (UHMWPE/ HDPE panel/ pads) over a real ice:
Versitility: personalized rink shapes and size; choice of rink surface colors; different thicknesses according to need
Maintenance: no compressors or complex machinery; no cold generation (no chillers, no generators); low maintenance energy cost; low water consumption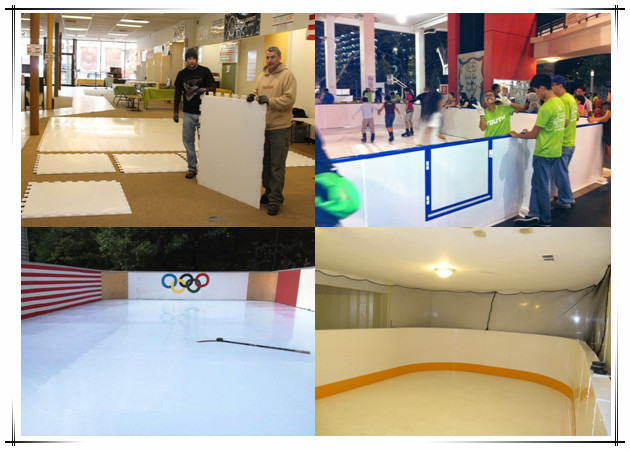 Packaging & Shipping
International standard pallet with plastic film
Our Services
We provide all shapes and colors UHMWPE/ HDPE ice rink panels, pads, sheets for skating, hockey, skiing
Company Information
What we do
We produce all kinds of UHMWPE, HDPE products for any shapes, sheets, rollers, gears, all you need, we'll supply
Where are we
Our company located in the UHMWPE products intensive center, Dezhou, our factory location is 30 minutes
to the Dezhou East Station, which is one hour and a half to Beijing
When we established
The company founder has been engage in the engineering plastics business for nearly 30 years. Since
1989s, our own factory was built and the company starts operation.
Why chose us
1. Years of experience in UHMWPE production
2. Cooperate with leading raw material manufacturer and leading company in marine system
3. High virgin grade with 100% high quality raw material
4. Package and delivery by international standard pallet
5. Strict test equipments
Raw material
HDPE , steel, plastic, PC or glass top
Related products LINKS:
Xinxing is the largest Group manufacturer of engineering plastics in China. Xinxing's main products include UHMWPE & HDPE sheets,  double colour HDPE sheets and parts, as well as custom machined plastic parts such as, UHMWPE Synthesis of ice, PE hockey shooting board, plastic ice rink barrier, ICE  RINK system, ICE HOKCEY RINK SYSTEM, FLOORBALL RINK, SOCCER REBOUNDER etc. Email: jade@sdxxhg.com
Product Name: Football Dasher Board Rink Backyad Wall Board